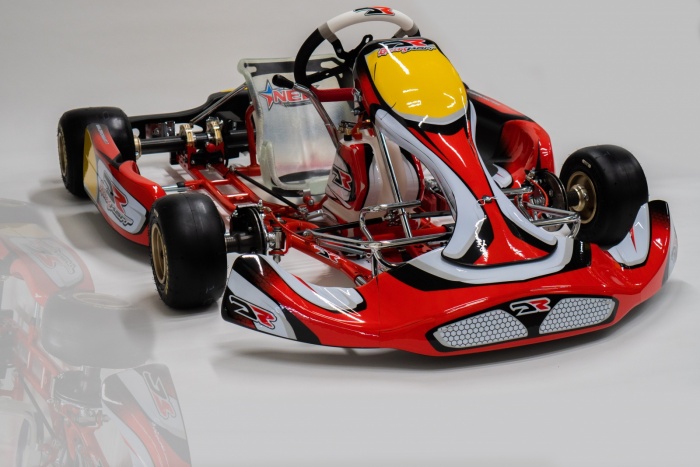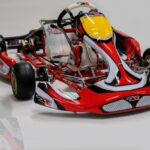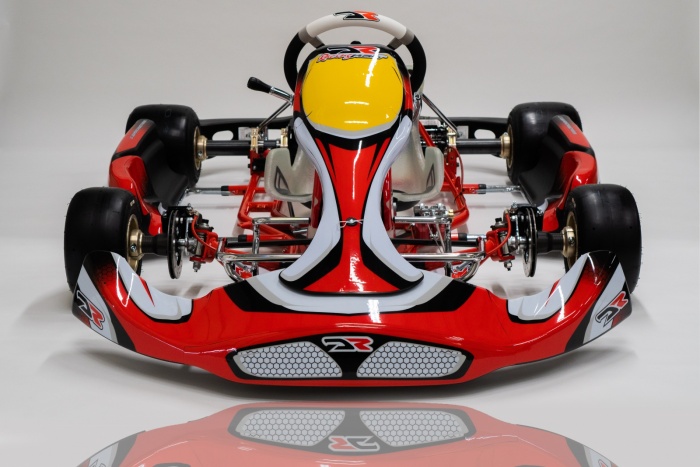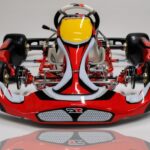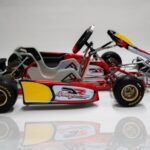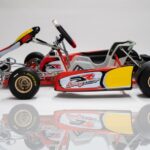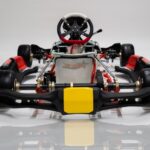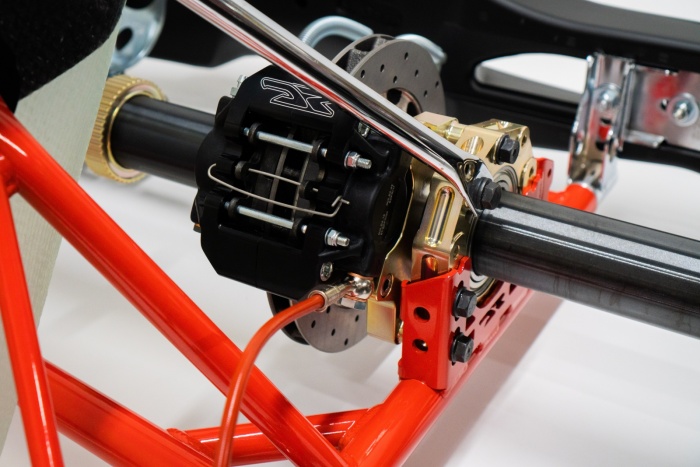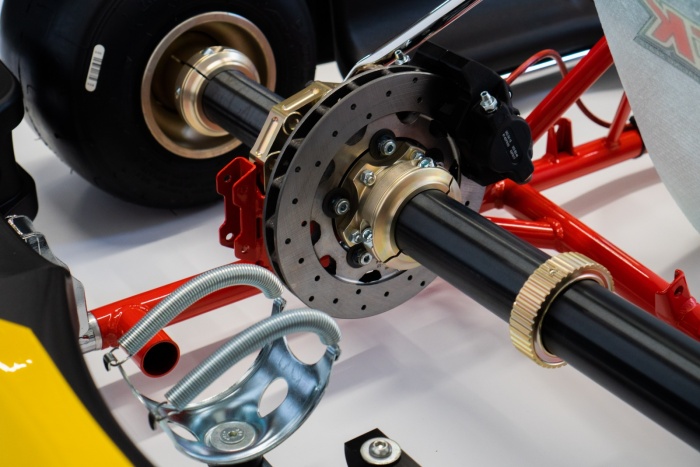 CHASSIS DR RACING KART - M92 - 15
The new M92-15 chassis was generated by the development of its predecessor, the M92, completely revised in its shapes. The frame is made of 32mm chromed molybbdenum and can be set in height both front and rear. Rigidity can be altered as well by means of specific torsion bars and finally, thanks to the Sniper system, both camber and caster have varied settings.
There are new V11 brakes systems for OKJ, OK and KZ.
Furthermore, thanks to the specific axle flange, changing the wheel base is possible.
Torsion front bar
Magnesium wheels